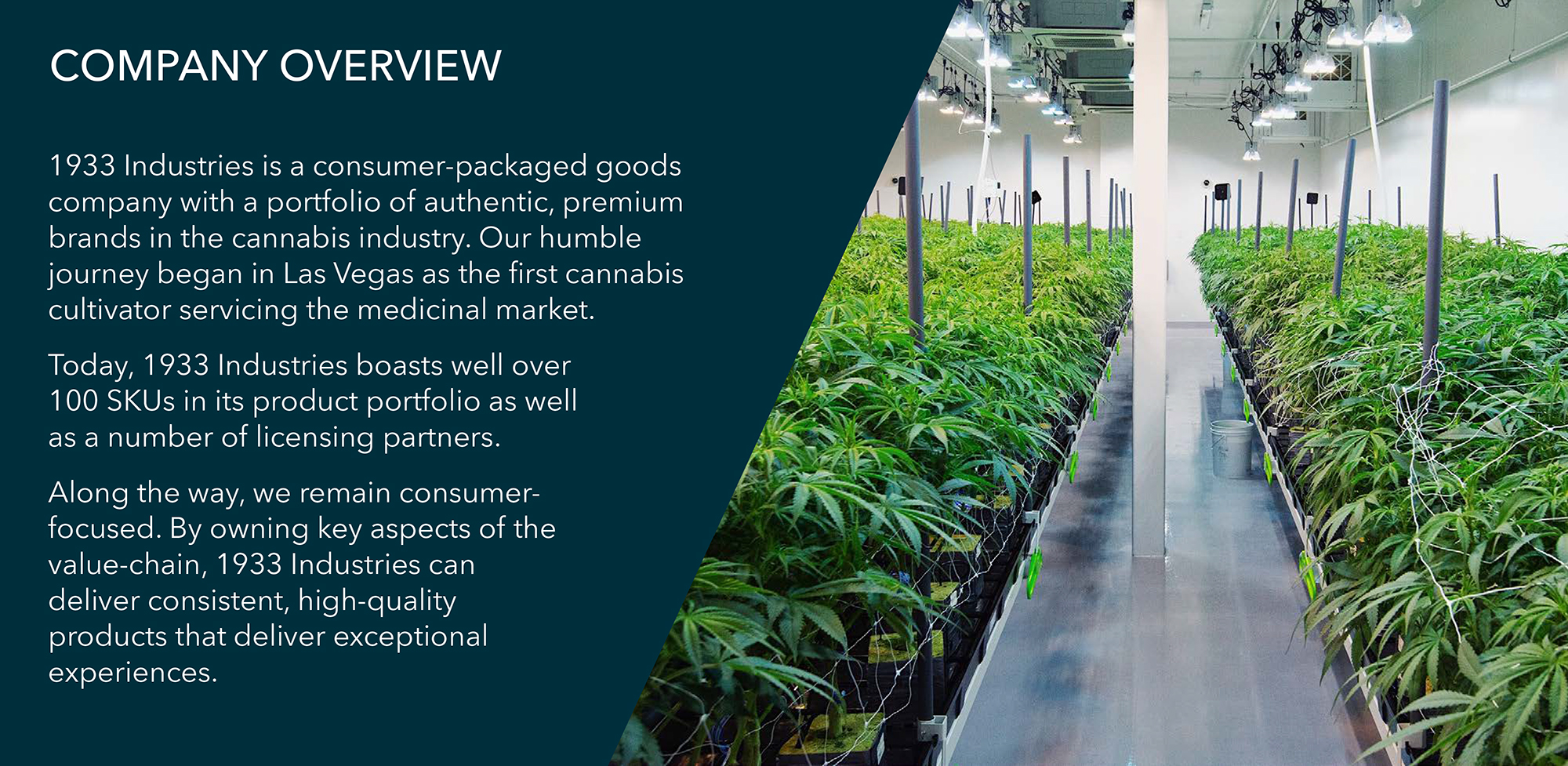 1933 Industries is a vertically-integrated, growth-orientated company, focusing on the cultivation and manufacturing of cannabis consumer branded goods in a wide range of product formats. Operating through two subsidiaries, the Company controls all aspects of the value chain with cultivation, extraction, processing, and manufacturing assets supporting its diversified portfolio of cannabis brands and licensing partners.
1933 Industries is a publicly-traded company, listed in Canada on the Canadian Securities Exchange and trades in the United States on the OTC Markets.
The Company's securities regulator is the British Columbia Securities Commission and the company's disclosure documents are filed on Sedar.com
Trading Symbols: CSE: TGIF OTCQB: TGIFF
The Company owns 91% of Alternative Medicine Association, LC (AMA), and 100% of Infused MFG LLC (Infused).