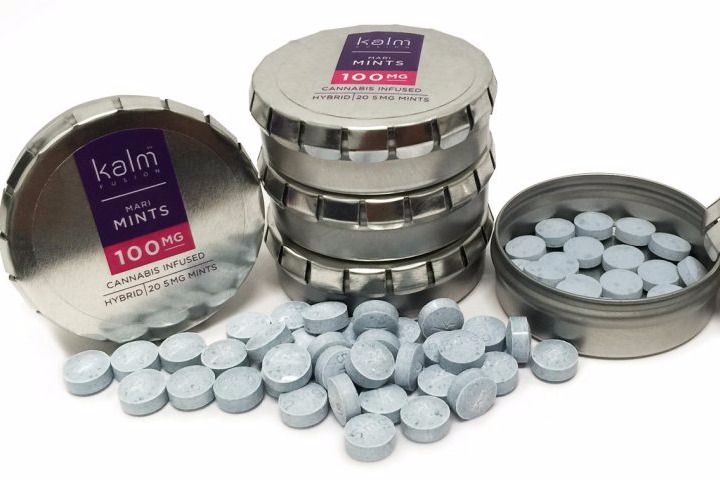 Friday Night Inc. (CSE:TGIF) (OTC:VPGDF) (FRA:1QF)announced this morning that it has entered into an agreement with MariMed Advisors, a pision of MariMed Inc. (OTC:MRMD).
The agreement is an exclusive licensing deal to produce MariMed's THC products including their unique sublingual "Melts" product line, a THC and CBD "Mints" line, "Kalm Corn" products and the "Betty Eddies" and "Berry Bombs" line of products. MariMed's Kalm Fusion branded line of cannabis-infused products, are all natural, precisely dosed products that let users select the speed at which cannabis therapies are delivered through the body.
Exclusive Product Licensing Agreement in Nevada
Alternative Medicine Association, a Friday Night company, will, on an exclusive basis, produce and distribute these and other MariMed products using their proprietary processes and distribute these products to all dispensaries in Nevada.
Mark Zobrist, Managing Partner at AMA stated: "We are pleased to partner with MariMed Advisors and to be selected to produce and distribute their very popular line of cannabis infused products. MariMed has a reputation for exact dosing delivered in unique, convenient packages for both medicinal and recreational uses. They are perfect for this rapidly expanding market in Las Vegas and throughout Nevada."
This is a similar deal to the one that Gilla Inc. (OTC:GLLA) signed with Alternative Medicine Association to launch Gilla's new portfolio of cannabis concentrates in Nevada.
Cultivation LOI
In addition to the exclusive product licensing agreement, Alternative Medicine Association entered into a separate LOI with MariMed on behalf of their client, Harvest Foundation, a Nevada cultivation licensee for medical and recreational cannabis, to operate and manage the 10,000 sq. ft. grow facility which is conveniently located adjacent to the current AMA facility in Las Vegas, Nevada. This provides many logistical advantages to both parties. Under the LOI, AMA will manage the Harvest Foundation cultivation and will purchase all of the trim and flower produced at a fixed cost per pound. The trim will be used to produce oil, some of which will be used to infuse the products manufactured for MariMed and the remaining to be used for AMA products.
Friday Night is pleased to have partnered with MariMed Advisors, allowing AMA to expand their product offering and most importantly, secure a source of additional trim and flower supply in the expanding Nevada market.
Cameron Watt named as Executive Vice President
Friday Night also appointed Mr. Cameron Watt to the position of Executive Vice President. Mr. Watt has over 30 years of successful business negotiation and strategic leadership experience in various industries, with a talent for developing, launching and managing businesses.
A business graduate of the British Columbia Institute of Technology, Mr. Watt focuses on the execution of deliverables, and has played a significant role in the transition of several organizations experiencing rapid growth in highly competitive markets.
For more
Nevadacannabis news, click here
To stay up to date with important developments in the cannabis industry, be sure to subscribe to one or more of our free email newsletters. Also, connect with The Daily Marijuana Observer on Facebook, Twitter, StockTwits and Instagram!
D/M/O
News Provided by Daily Marijuana Observer via QuoteMedia